Ellen Martine Heuser, born 1990 in Copenhagen, studied fine arts in Hamburg and Warsaw. 
Heuser is evoking imaginary concepts with a sculptural and acoustic approach. One of her aims is to experience Sculpture by excavating their latent potentials from the eroded realms of the (Western-) history of art and to bring Sculpture into a place of vulnerability, in order to overcome their aesthetic-political body.
Her artistic practice develops from the fictional, as well as the fascination for terminologies. An anti-heroic engagement with places and absence manifests itself in a process-oriented »Körper-Schreiben« (body-writing), which leads to sculptural actions, actions of speech and to Audio-Monuments.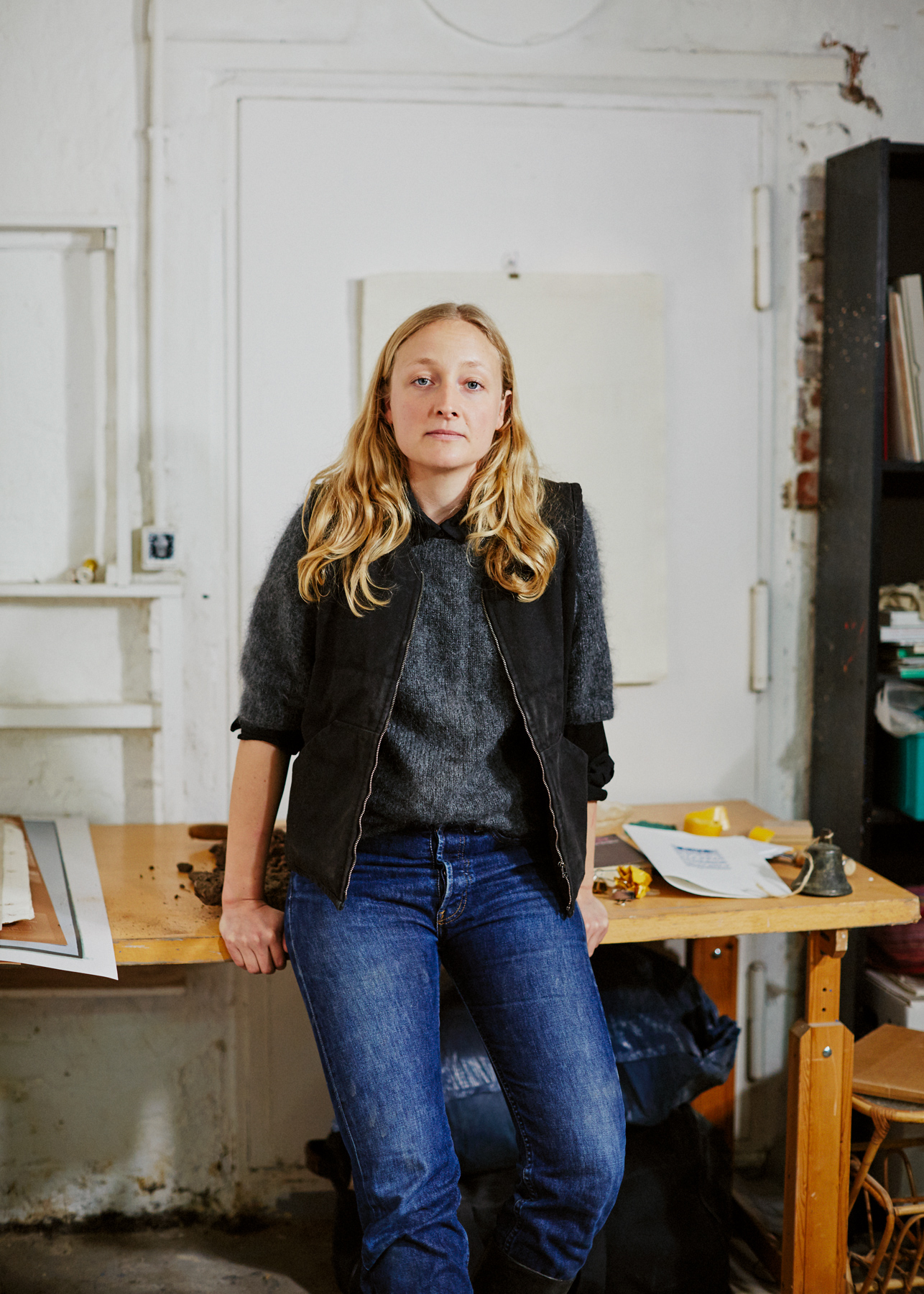 Berlin 2021, photo by (c) Alena Schmick